Highly Accelerated Life Testing (HALT) and Highly Accelerated Stress Screening (HASS) use temperature and vibration to eliminate design problems, develop a better product, and screen out early product failures. HALT/HASS determines product operating and destruct limits as stresses are applied to the product while it is functionally tested and continuously monitoring.
Competitive Edge
Quicker Market Introduction
Minimize Testing Time
Reduce Costs associated with Recalls and Warranties Costs and Issues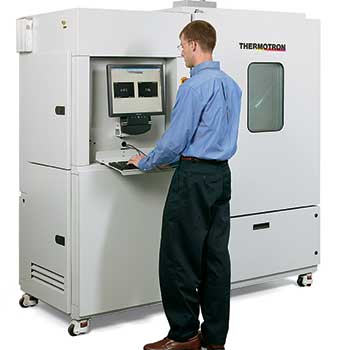 AST for HALT/HASS Testing
Thermotron's Accelerated Stress Testing climatic chambers are equipped with innovative, state-of-the-art features for effective HALT (Highly Accelerated Life Testing) and HASS (Highly Accelerated Stress Screening) including: change rates up to 70°C/minute, adjustable air distribution, multi-functional controller, ergonomic workstation, and multiple safety features.
Learn More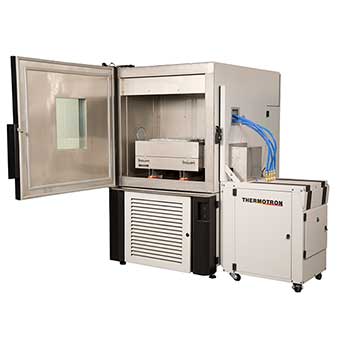 RSL-16 Portable Shaker
The RSL-16 Portable Shaker fully integrates into a SE-Series chamber for temperature, humidity, and repetitive shock vibration testing. Users can cost effectively perform HALT & HASS over the chamber's full temperature range. The shaker is designed for full air movement around product(s) attached to the shaker. The shaker can be easily removed for full access to the chamber workspace.
Learn More