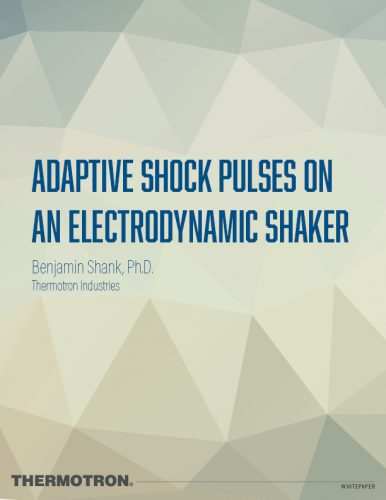 Dr. Benjamin Shank, Thermotron engineer, has written yet another expert whitepaper, as it relates to adaptive shock pulses on an electrodynamic shaker.
A physics (kinematics) solver built into a vibration controller is used to optimize reference pulses for classic shock specifications. These Adaptive references are more realistic, more controllable and less prone to nuisance aborts than industry-standard pre-constructed references.
Click here to download the full whitepaper.
Dr. Benjamin Shank earned his Ph.D. in physics from Stanford University for characterization and modeling of quantum calorimeters for the Cryogenic Dark Matter Search. His work at Thermotron focuses on vibration test system control and associated applications.