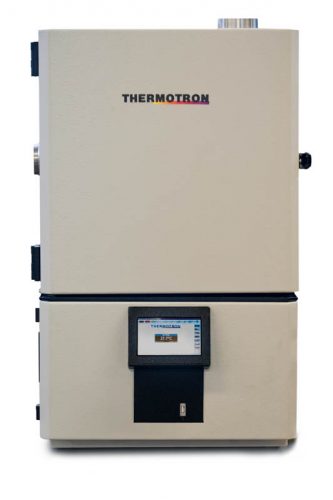 Announcing new 8200+ controller on benchtop chambers! Those who are familiar with Thermotron benchtop chambers will be pleased to learn that the current 3200 controller is being updated and replaced with a new and improved 8200+ Controller.
The 8200+ Controller features a color touchscreen display with advanced graphing capabilities.
This intuitive operating system is faster, easier to use, and compatible with a Virtual Network Computing (VNC) viewer. With wireless access to the controller, users will now be able to maintain productivity within their office space, while remotely checking in on the testing process. Be confident utilizing this practical functionality to streamline testing efforts.
Those in need of a benchtop chamber for their own R&D or production efforts need only wait 5­-8 weeks from purchase to in-hand product; and the investment in a benchtop chamber, complete with the 8200+ controller remains the same. 8200+ Controller retrofits and upgrades are also available.
More details and spec sheets will be added to the website in the coming weeks. In the mean time, contact us to learn more!