Four Fun Facts for July Four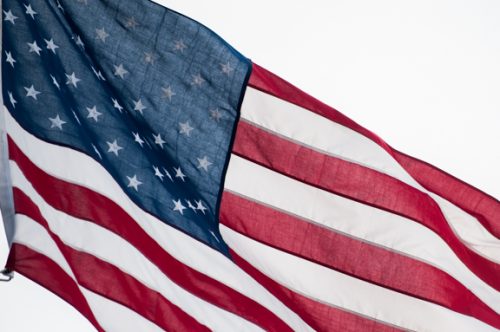 July fourth is here! Happy 241st day of independence, America! We are excited for the long weekend filled with fireworks, parades, and barbecues in honor and celebration of our nation. Below are four fun facts you might not know about July 4:
Independence Day was officially declared a paid national holiday in 1941. However, Massachusetts was the first to declare it a state holiday… in 1781!
Americans are expected to spend $7.15 billion on food and will consume more than 150 million hot dogs to celebrate July 4.
Every year, approximately 400 fatal car crashes occur in the U.S. on July 4. (Please drive safely!)
This year, the U.S. expects to import over $300 million worth of fireworks from China. The total amount of spending on fireworks is predicted to reach over $800 million. That's a lot of fireworks!
Although Thermotron produces exactly zero fireworks, we are the industry-leading manufacturer of environmental test chambers. Perhaps the number of emergency-room visits due to firework-related injuries would shrink from 800 if the fireworks' safety mechanisms were subjected to environmental testing. Think about that.
Employment for Those Who Serve
Thermotron is proud to offer employment to current military personnel and veterans. At this time, 9% of our team (with 6.5% in production) are veterans of the armed forces. We are thankful for their humble sacrifices they make to protect our nation. We also have employees who work at Thermotron and still serve our country.
One of our team members, Kyle, works full-time in shipping. He is a combat veteran and a member of our National Guard. Kyle recently returned to work after being gone for a month of training. When asked about working full-time and being called to duty on such short notice, "crazy and hectic" were the terms he used. Kyle's boss, along with the Human Resources Department, work closely to make sure he can transition quickly and efficiently to wherever the National Guard may call him. Kyle is assured that whenever he has to serve our country, Thermotron will do everything they can to make his transition as fluid as possible, so he can focus on protecting our nation.
Kyle is thankful, not only for Thermotron's flexibility, but also for the supportive attitude displayed by his colleagues and superiors as he balances all aspects of his life. It's the least we can do, Kyle. Thank you for your service.
At Thermotron, we offer the benefits and freedom all employees, including past and present military personnel, need to function at work and at home.