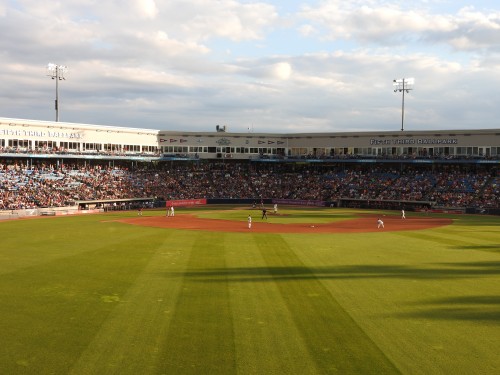 The beautiful, sunny, and warm summer night of Friday, July 8th was an ideal night for a baseball game. That evening, Thermotron held its annual company outing at a West Michigan Whitecaps game at Fifth-Third Ballpark in Grand Rapids, Michigan. Thermotron employees and their families from all departments in the company joined together on the Miller Lite Party Deck for an evening of unlimited buffet of burgers, brats, hot dogs and soft-drinks, to watch a baseball game, and enjoy each other's company.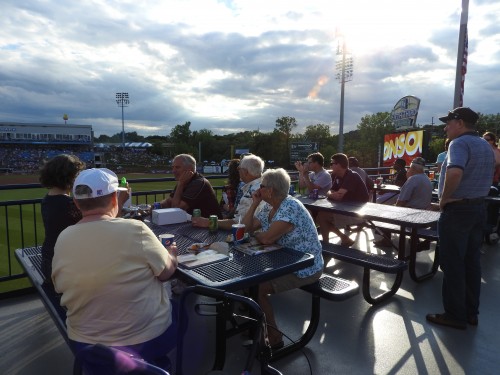 Although the Whitecaps lost to the Fort Wayne (Indiana) TinCaps 3-2, it was an exciting defensive game with the Whitecaps turning four double plays. Even though the game could have had a better result, a great time was had by all and the children were especially delighted when Whitecaps' mascot Frankie the Pig visited the Thermotron party area. There was an additional eruption of cheering from the Thermotron party when the company was announced and shown on the big screen to the entire stadium.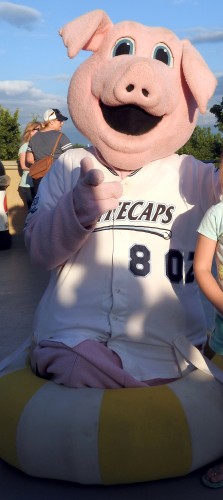 That night also happened to be Tigers Fan Appreciation Night, since the Whitecaps are the Single A affiliate for the Detroit Tigers. Former Detroit Tigers pitcher Joel Zumaya made an appearance to throw the first pitch and sign autographs for fans, and there was also a Joel Zumaya bobblehead giveaway at the entrance gate.
Based on feedback from our employees and comments from family members a great time was had by all, and despite a Whitecaps loss, it was still a night to remember. Everyone is eagerly awaiting our next company outing in 2017!