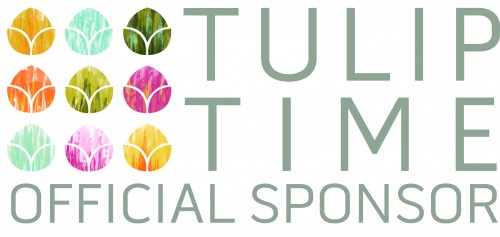 Thermotron is a proud sponsor the 87th Tulip Time Festival this year in Holland, Mich., May 7-14. The festival takes place in downtown Holland and an estimated 500,000 people are expected to attend this year. Tulip Time is a celebration of the area's rich Dutch heritage and the beautiful tulips planted across the city. Every year the city of Holland plants more than six miles of tulips along the main streets downtown called the Tulip Lanes and more than 200,000 tulips are planted in the City's parks. Thermotron's Kollen Park facility is located on 12th street, one of the Tulip Lanes. All the wonderful tulips make our commute to work more enjoyable.
Tulip Time offers a range of events during the week such as parades downtown 8th Street, Dutch dancing performances, and other historical tours. Thermotron's Kollen Park facility is located across the street from Kollen Park where a majority of the events take place such as the Tulip Time Run, Klomp The Record 2.0 (an attempt to break the Guinness World Record for the most people simultaneously dancing in wooden shoes), Kinderplaats (kid's carnival), parades, fireworks, etc. The parades end at Kollen Park so the marching bands can be heard from our office. We are excited to be a sponsor in the festival since activities are happening right outside our door and this event is a great supporter of local businesses in the Holland area.
Thermotron will have a booth at MVP Athletic Club in Holland on Friday May 6 from 4-7 pm for the Tulip Time Run packet pick up. We will also have a booth at the Tulip Time Run on Saturday May 7. The run will be held in Kollen Park from 8 am – noon. Be sure to stop by either location and see what job opportunities we have available and be sure to pick up some of our giveaways as well!
If you are in Holland, check out Tulip Time and hopefully you will enjoy the tulips as much as we do.