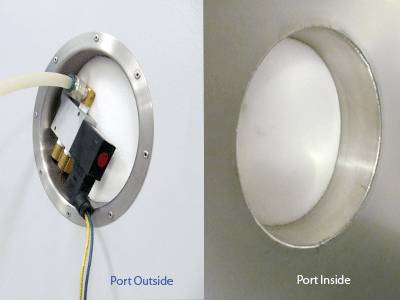 It is often important to connect a product under test to cables, wires, or thermocouples when using an environmental test chamber. A common, effective, and efficient way to do this is through an access port located on the side wall of a chamber.
The access port on all Thermotron test chambers is equipped with a silicone plug for optimal testing. The port plug has superior insulating properties, a high temperature tolerance, and is non-flammable for safe and efficient use of the environmental test chamber. The environmental conditions inside of the chamber are sealed while allowing cables to run to the product under test to outside monitoring or powering equipment.
One side wall port is standard on Thermotron's SE and
S/SM Series test chambers. To accommodate each customer's needs, port size and location are customizable.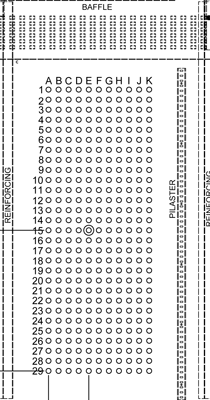 You can choose:
The side for the port: The chamber design allows for an access port to be placed on the left or right side.
The size of your port: The access port can be 2, 3, 4, 5, or 6 inches in diameter.
The location of the port: Using Thermotron's Port Grid customers can choose where on the side wall they want the access port.
Selection of the port size and location is included with no additional cost or lead time, allowing you the ability to customize your chamber based on the products you are testing.