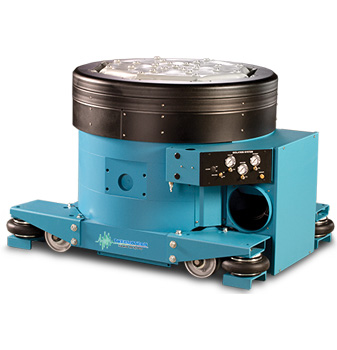 Thermotron is a turnkey manufacturer of vibration test systems, including the shaker, amplifier, control system, slip tables, head expanders, and fixtures. With the ability to run random, sine-to-shock, sine-on-random, and random-on-random tests, Thermotron's versatile performance can meet your specific testing needs.
Our electrodynamic shakers feature superior acceleration, velocity, force, and shock performance. With a rugged, lightweight magnesium armature, a powerful IGBT-based amplifier, and an intuitive Windows®-based vibration control system, Thermotron's DSX-Series Electrodynamic Shakers provide durability and versatility that meet a variety of vibration testing applications.
Thermotron can also tailor your test system to meet whatever needs you may have, as outlined in our Enhanced Shock Feature Focus.