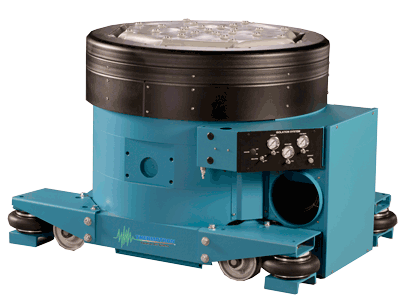 Thermotron is a turnkey manufacturer of Vibration Test Systems, including the shaker, amplifier, control system, sliptables, head expanders, and fixtures. From running random, sine-to-shock, sine-on-random, and random-on-random tests, Thermotron's versatile performance can meet your specific testing needs.
Our electrodynamic shakers feature superior acceleration, velocity, force, and shock performance. With a rugged, lightweight magnesium armature, a powerful IGBT-based amplifier, and an intuitive Windows®-based vibration control system, Thermotron's DSX-Series electrodynamic shakers provide durability and versatility that meet a variety of vibration testing applications
Download the PDF file below to learn more about this product.