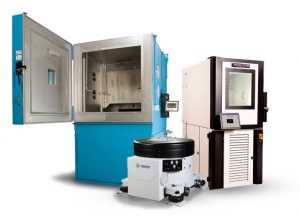 Integrating a test system with its controller and other data analysis components is not a trivial undertaking. Engineering disciplines—including electrical, mechanical, and software—need to come together for successful integration and implementation. Safety and regulatory standards must be met according to state, federal, international, and industry standards and laws.
The complexity of the test system can easily surpass the complexity of the product being tested. For this reason, documentation of the integration and use of the system should be extensive and accurate in order for future users of the test chambers to be successful.
Integrating and implementing tests and measurements with environmental testing can help in multiple ways. For starters, it can streamline testing and data analysis, which increases the time and testing efficiencies. Other benefits include increasing product robustness, improving product reliability and production processes, increasing yields, and reducing warranty and recall expenses.
Test system integration can be difficult, but it is well worth the time and effort. From the design stage to final production, environmental testing contributes to the success of many types of products. Successful test system integration can contribute to the completion of overall company goals, from happy customers and efficient employees to robust, dependable products and increased profit margins. What could test system integration do for you?