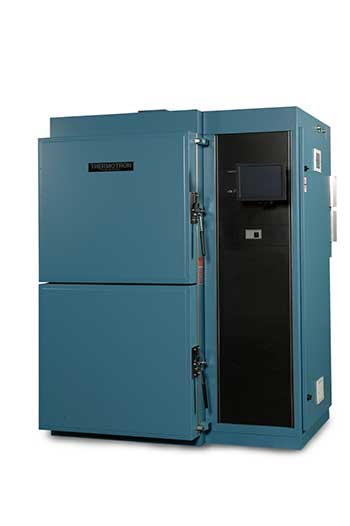 Thermal Shock Chambers subject products to widely varying temperatures at a fast change rate. The vertical, horizontal, and double duty models have independent hot and cold controlled temperature zones. Products under test are automatically transferred between the zones, producing severe thermal stresses.
Thermal Shock Chambers are designed and engineered to operate in accordance with an array of reliability, quality control, military, and other commercial test programs. Most Thermal Shock Chamber models feature cascade refrigeration systems to allow full cooling using only mechanical refrigeration.
Download the PDF file below to learn more about this product.