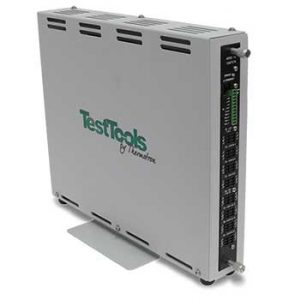 The more test data you have for your product, the better. But, sometimes the product monitoring you require exceeds the capability of your equipment's controller. Enter Thermotron's TestTools — instruments that can help with product stimulations and monitoring while undergoing environmental or vibration tests.
Software
While a product is being tested, the 8800 Controller monitors and records the environmental data, while TestTools monitors and records functional test data, such as voltage, current, and analog and digital inputs/outputs. All data is graphed on a single chart, providing a comprehensive analysis of
the product and testing. The 8800 Controller features easy-to-follow wizards to help set up functional test profiles through the touchscreen interface. Each instrument also has Ethernet-based communication with built-in web pages for configuration and basic signal generation and monitoring. Thermotron offers custom software and hardware to create turnkey tests with complete report generation.
Hardware
The TestTools product line offers the following types of instrumentation: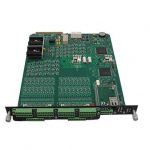 AVI Board is a 32-channel intelligent instrument that uses its own on-board processor to offer high-speed voltage monitoring and failure detection when outside high and low limits are reached. This instrument has simultaneous voltage monitoring and limit checking with no multiplexing. Sixteen digital outputs and two analog outputs are included.
AVIO Board can replace many instruments, such as multimeters, oscilloscopes, frequency counters, and generators with 16 independent channels. Each channel can be configured as either input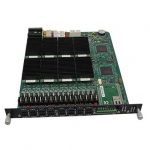 (monitoring) or output (sourcing up to 500 mA). Remote sense is available to maintain accurate voltages at the target. Built-in current monitoring is included, as are simultaneous voltage monitoring and limit checking without multi-plexing.
For more details and to see specific product applications across a variety of industries, check out the TestTools Feature Focus.